MONDAY MOTIVATION
JOIN PASTOR GUY EVERY MONDAY FOR BIBLICAL ENCOURAGEMENT, INSPIRATION & INSIGHT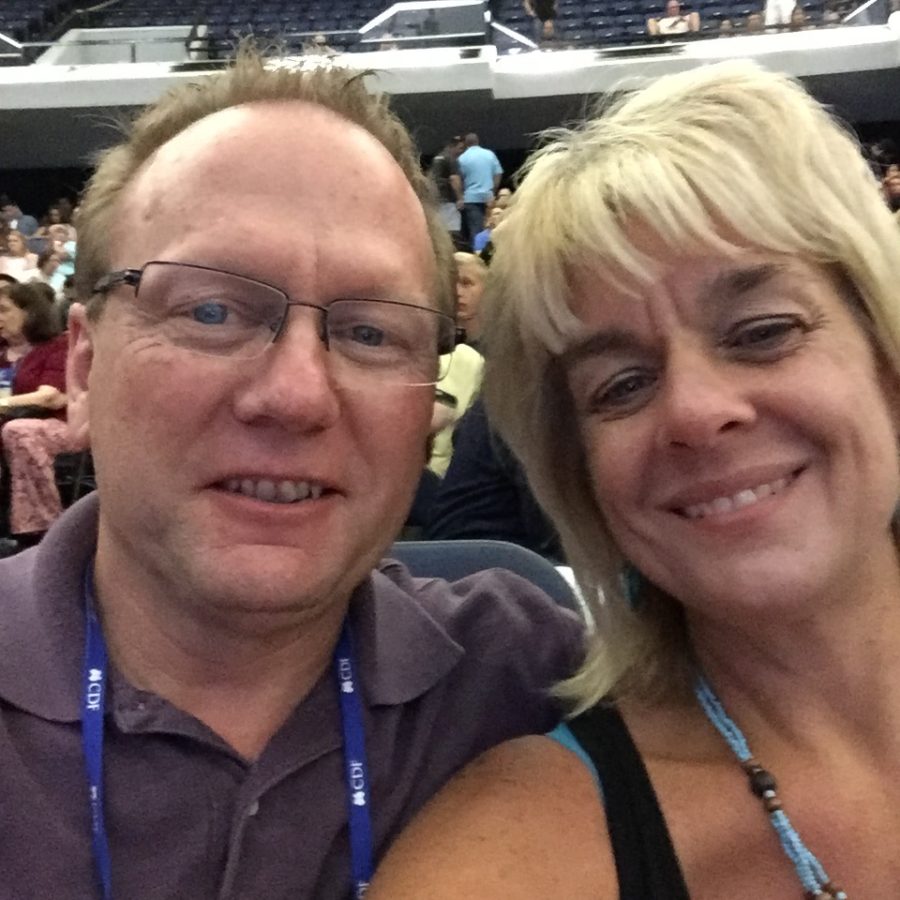 Welcome to Monday Motivation—a devotional blog to keep you encouraged throughout the week! My name is Pastor Guy Deckard and I am incredibly excited for you to join in every Monday.
Below, you will find the most recent Monday Motivation post and if you continue scrolling, you will find an archive of blog posts by date. If you'd like to get a better understanding as to how this blog came about, click
HERE
to read the first Monday Motivation post.
I invite you to follow along with me every Monday! And if you would like to dive even deeper into your study of God's Word, purchase the same daily study that this blog is based, just click
HERE
.
#mondaymotivation
From the January 22nd reading
This morning I want to take a look at the kind of leaders that God calls us to be. What should we strive for in God's Kingdom?
Luke 22:26
But you are not to be like that. Instead, the greatest among you should be like the youngest, and the one who rules like the one who serves. (NIV)
The disciples were arguing amongst themselves as to who would be considered the greatest.
They were jostling for position (Vs. 24)
But we are not to be like the leaders of this world (Vs. 25-26)
The greatest should be like the youngest

The blessing and most of the inheritance went to the oldest (Jacob & Esau)

The one who rules should be more like a servant
APPLICATION:
Do not strive to be greater than others
Don't be prideful
We are not to be like non-Christian leaders

We should strive for a higher standard

God many times selected the youngest or the weakest to accomplish great things
We don't have to make ourselves out to be better than others to get the Father's blessing
We should strive to be servant leader – Christ Like leaders!
One of the greatest struggles in the Christian life is to be the kind of leader that God has called us to be. Whether it is in our homes, our place of work, or even in our churches, it is hard to know how to behave like a leader.
In this passage and in Mark 9 we find the disciples arguing among themselves "which of them was considered the greatest". It reminds me of a group of teenage boys trying to decide who is the toughest or who should get the cutest girl in the class. Interestingly Luke shares that they started this little tiff just after Jesus had explained to them that one of them "is going to betray me". This strikes me as comical, yet we see this kind of behavior even in grown men and women today, and yes, even in the church.
One author in the Bible Knowledge Commentary explains it best: "The disciples' arguing about which of them was considered to be greatest is surprising in view of what Jesus had just said about one of them betraying Him. Jesus then told them that such thinking is like that of pagans. The followers of the Messiah should not think about such things. Rather than wanting to be the greatest, His followers should each desire to be the one who serves." This kind of thinking was revolutionary to Jesus' followers, and it is still revolutionary today.
Oswald Sanders had this to say about this passage in Luke in his book called Spiritual Leadership: "Jesus knew the idea of leader as 'loving servant of all' would not appeal to most people. Securing our own creature comforts is a much more common mission. But 'servant' is His requirement for those who want to lead in His kingdom." If you want to be a leader, and you are a Christian, then the road to leadership involves first being a servant.
I remember my first job as a Youth Pastor. We were in a fairly new church that met at a school. We didn't have our own building and we didn't have a place large enough for the youth group to meet in so we rented the Community Center. One night while setting up for youth group I began to grumble, "Why isn't someone else setting this up? Why do I have to be the one to set up these tables and chairs every week?" I was feeling pretty frustrated, and even justified in my grumbling. But then, this small still voice corrected me. God reminded me of all the times that I had begged for my own youth ministry, and of all the times that I had prayed for a "servant's heart." I never complained again, and thirty years later I still find myself setting up tables and chairs regularly. But now, I do it with a smile as I remember all of the lessons that the Father has patiently taught me about being a "Servant Leader".
In one of my favorite books, They Smell Like Sheep, the author says, "When Jesus contrasted godly leadership, 'one who serves,' with the authoritarian style of worldly leaders who 'exercise lordship and authority,' he stated flatly, 'I don't want you leading like the pagans!'" Whether you are a leader at work, in your family or in your church the message here is don't strive to be like other leaders. Christ has called us to a much higher standard. If you want to advance in your place of influence, then become more like Him. And to become more like Him you will need to learn to be more like a servant.
If we want to seek the top (in God's eyes), then we need to be the best servant (diakonos: waiter) that we can be! Can you imagine a church where everyone sought how they could serve others! What a church that would be! And imagine with me the effect that would have on the community! If we truly want to "Transform Chino", then it is going to have to start with my heart – a Servant's Heart!
If you haven't already started, begin praying today that God would supernaturally give you a Servant's Heart!
If we can pray for you or help you to grow in Christ, then please give us a call at (928)636-2949.
---
MONDAY MOTIVATION INTRODUCTION
HIDDEN IDENTITY
March 19, 2018
MYSTERY GARDEN

March 26, 2018
CRACKED POTS!
April 16, 2018
IDOL WORSHIP OR IDLE WORSHIP?
HEAVENLY PLACES

July 15, 2018
LOOKING IN THE MIRROR
July 2, 2018
NO SURPRISES HERE
July 2, 2018
INSTRUCTIONS INCLUDED
August 6, 2018
THE PEOPLE PLEASER
August 13, 2018
ONE CHURCH
August 20, 2018
BROTHERLY LOVE
August 27, 2018
NEWLYWEDS!
September 3, 2018
WHEN GOD SPANKS US!
September 10, 2018
TAKING A STAND
September 17, 2018
NO PLACE LIKE HOME
September 24, 2018
FROM ORDINARY TO EXTRAORDINARY
October 1, 2018
STAND YOUR GROUND!
October 8, 2018
FAITH UNDER FIRE
October 15, 2018
HOMELESS FOR A DAY
October 22, 2018
A HEAVENLY MARRIAGE?
November 5, 2018
HOLY SMOKE!
November 12, 2018
MIRROR, MIRROR…
November 19, 2018
SECRET AGENT
November 26, 2018
INNOCENT
December 3, 2018
FREEDOM
December 17, 2018
MORE THAN A MANGER
December 24, 2018