MONDAY MOTIVATION
JOIN PASTOR GUY EVERY MONDAY FOR BIBLICAL ENCOURAGEMENT, INSPIRATION & INSIGHT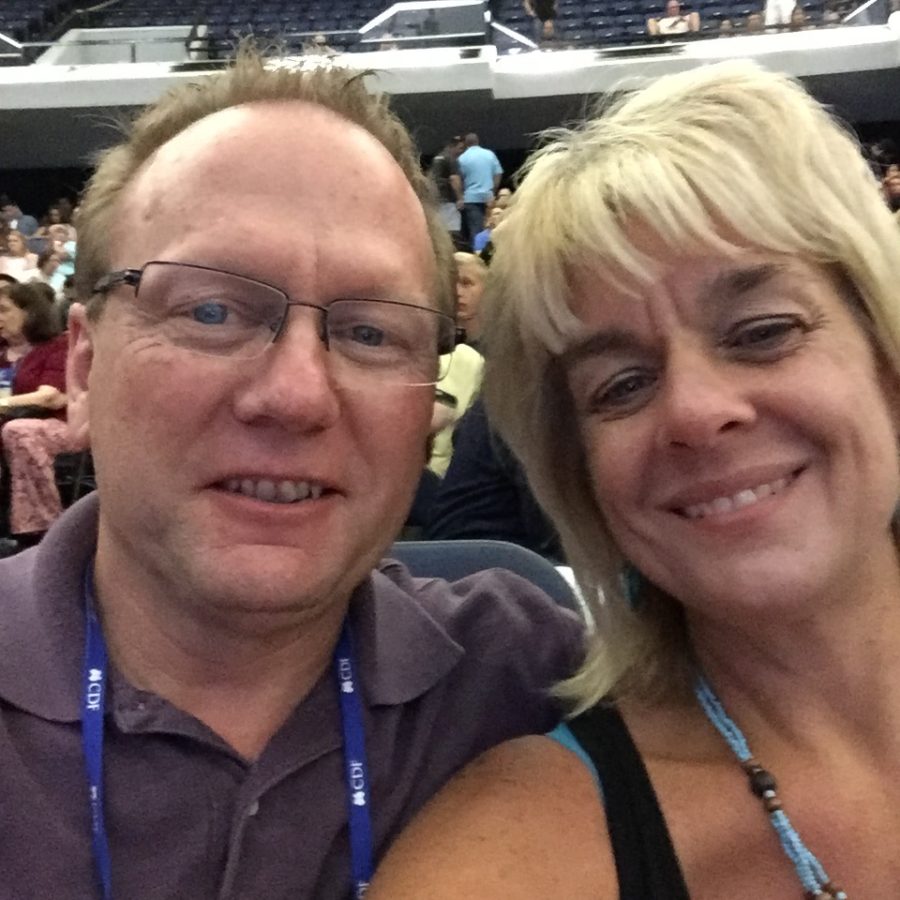 Welcome to Monday Motivation—a devotional blog to keep you encouraged throughout the week! My name is Pastor Guy Deckard and I am incredibly excited for you to join in every Monday.
Below, you will find the most recent Monday Motivation post and if you continue scrolling, you will find an archive of blog posts by date. If you'd like to get a better understanding as to how this blog came about, click
HERE
to read the first Monday Motivation post.
I invite you to follow along with me every Monday! And if you would like to dive even deeper into your study of God's Word, purchase the same daily study that this blog is based, just click
HERE
.
#mondaymotivation
From the Nov. 27th reading
Where have you been wronged by someone? Has someone falsely accused you or spread rumors about you?
READ: Matthew 26:57-68
Matthew 26:64
"You have said so," Jesus replied. "But I say to all of you: From now on you will see the Son of Man sitting at the right hand of the Mighty One and coming on the clouds of heaven." (NIV)
Any time they made false accusations against Him, He remained silent (V. 63; 27:14)
But when asked if He was the Christ, He would testify (V. 64; 27:11)
He told them that He was going to be sitting at the right hand of God!
Also, that they would see Him coming on the clouds!
APPLICATION:
When falsely accused we are to remain silent or not to defend ourselves.
We are to allow our character and our integrity stand for itself
When accused of being a follower of Jesus Christ we are to testify to the truth
We will see Him on His throne some day
Matthew 5:11-12 says, "Blessed are you when people insult you, persecute you and falsely say all kinds of evil against you because of me. Rejoice and be glad, because great is your reward in heaven, for in the same way they persecuted the prophets who were before you." Being falsely accused is not an easy thing, and in fact can destroy your career, your family, and your ministry. I have witnessed others being falsely accused over the years, and I have even experienced some of it myself. It usually involves someone saying that you said something that you didn't really say. However minor it may seem, it can still be hurtful and sometimes even devastating.
Jesus and even His disciples were falsely accused on multiple occasions, and how they responded is a lesson for all of us. In Matthew 27 we see Jesus being falsely accused before Pilate. "When he was accused by the chief priests and the elders, he gave no answer. Then Pilate asked him, 'Don't you hear the testimony they are bringing against you?' But Jesus made no reply, not even to a single charge—to the great amazement of the governor." (Mt. 27:12-14)
King David knew what it meant to be falsely accused. Many of his Psalms share his cry for vindication. Psalm 3:1-3 "LORD, how many are my foes! How many rise up against me! Many are saying of me, 'God will not deliver him.' But you, LORD, are a shield around me, my glory, the One who lifts my head high." And in Psalm 35:24 he cries out "Vindicate me in your righteousness, Lord my God; do not let them gloat over me."
So what should we do in the event that we are ever falsely accused? Here are three steps to consider:
[i]
Examine Your Own Heart – Ask the Lord to show you any fault that you might have in you. Spend more time focusing on your right response then you do the hurt that you have received.
Surrender Your Situation to God – Allow Him to intervene. He knows the truth of the situation even better than you do. Read Romans 12:19 and leave the revenge to Him!
Keep Calm – Don't worry and be anxious. Take all of these things to the Lord and leave them at His feet. (Philippians 4:6)
Do What is Right – The reality is that the name of Jesus and the testimony of His grace is far more important than our reputation. (1 Cor. 6; Matt. 5:25)
Where have you been wronged by someone? Has someone falsely accused you or spread rumors about you? Then take it to the Lord and trust Him for the outcome!
Ask God for His strength if you have been wronged. Seek His counsel from His word, and if needed seek wise counsel from other wise Christians.
Each week's Monday Motivation is taken from the reading schedule found in the Life Journal. If you are ready for the next step in your discipleship, then order yours today or see me for a copy.
www.lifejournal.cc
If you would like help in growing in your faith, or if you would like to know how to have faith in Him, then please contact us at (928)636-2949 or email me at pastorguy@cvgrace.com
[i]
Adapted from an article in Christian Today: JB Cachila, Sept. 17, 2016
---
MONDAY MOTIVATION INTRODUCTION
HIDDEN IDENTITY
March 19, 2018
MYSTERY GARDEN

March 26, 2018
CRACKED POTS!
April 16, 2018
IDOL WORSHIP OR IDLE WORSHIP?
HEAVENLY PLACES

July 15, 2018
LOOKING IN THE MIRROR
July 2, 2018
NO SURPRISES HERE
July 2, 2018
INSTRUCTIONS INCLUDED
August 6, 2018
THE PEOPLE PLEASER
August 13, 2018
ONE CHURCH
August 20, 2018
BROTHERLY LOVE
August 27, 2018
NEWLYWEDS!
September 3, 2018
WHEN GOD SPANKS US!
September 10, 2018
TAKING A STAND
September 17, 2018
NO PLACE LIKE HOME
September 24, 2018
FROM ORDINARY TO EXTRAORDINARY
October 1, 2018
STAND YOUR GROUND!
October 8, 2018
FAITH UNDER FIRE
October 15, 2018
HOMELESS FOR A DAY
October 22, 2018
A HEAVENLY MARRIAGE?
November 5, 2018
HOLY SMOKE!
November 12, 2018
MIRROR, MIRROR…
November 19, 2018
SECRET AGENT
November 26, 2018
INNOCENT
December 3, 2018
FREEDOM
December 17, 2018
MORE THAN A MANGER
December 24, 2018