ADULT MINISTRIES
THERE ARE PLENTY OF WAYS TO GET INVOLVED HERE AT GRACE — JOIN US!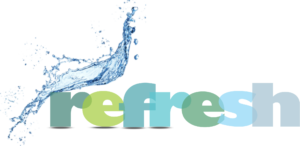 Refresh your life, Wednesdays!
Come join us
Wednesday
nights from
6:30-8:15PM for a
great way to refresh your spirit mid-week! This is a Bible Study for adults of all ages, but really, it's youth group for "big kids"! And it's an absolute blast!

Come join the men on Tuesday mornings at 9am. All ages are welcome!
We hope to see you there!

Grace's Women's Ministry offers a weekly Women's Bible Study with two times to choose from during the school year and a number of events throughout the year, including the fellowship luncheons, conferences, speakers and much more.

Online Bible Study – Book of John
A study of the book of John. Guided by John – Jesus – The Word, The Messiah, The Son Of God, by John MacArthur. Lead by Jim Flanagan
Sunday School

– 9:30am
We currently have two Adult Bible Studies during the 9:30 hour that meet in the Family Center. Check them both out to see which one fits you best, we'd love for you to join!
We have a number of Life Groups that meet throughout the week located all over Chino Valley, Williamson Valley, and Paulden. Contact Pastor Guy for a location near you!
Click to register
and get plugged in.
If you have any questions or would like more information regarding Grace's Adult Ministries, click "Contact Us" below.