MONDAY MOTIVATION
JOIN PASTOR GUY EVERY MONDAY FOR BIBLICAL ENCOURAGEMENT, INSPIRATION & INSIGHT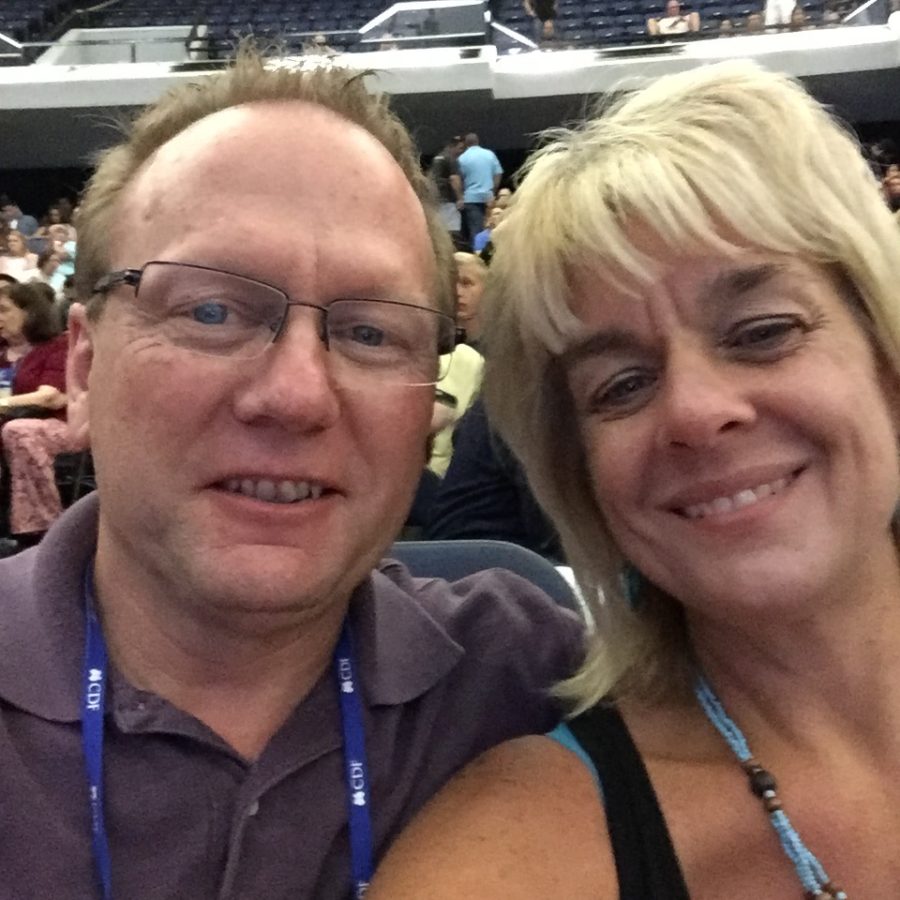 Welcome to Monday Motivation—a devotional blog to keep you encouraged throughout the week! My name is Pastor Guy Deckard and I am incredibly excited for you to join in every Monday.
Below, you will find the most recent Monday Motivation post and if you continue scrolling, you will find an archive of blog posts by date. If you'd like to get a better understanding as to how this blog came about, click
HERE
to read the first Monday Motivation post.
I invite you to follow along with me every Monday! And if you would like to dive even deeper into your study of God's Word, purchase the same daily study that this blog is based, just click
HERE
.
#mondaymotivation
From the Dec. 27th reading
At the end of this year, how are you doing spiritually?
READ: Revelation 2:1-7
Revelation 2:4-5
Yet I hold this against you: You have forsaken the love you had at first. Consider how far you have fallen! Repent and do the things you did at first. If you do not repent, I will come to you and remove your lampstand from its place. (NIV)
"Yet" – He knew of their good deeds, their perseverance. Even how they had rejected false teachings (Vs. 3)
But He held something against them – they had forsaken their "first love" (V. 4)
First love – their passion for Christ had been lost
"Remember the height from which you have fallen!" – they had back-slidden. Fallen back into their sinful habits
Repent and do the things you did at the beginning
If the church didn't repent He would remove them. They would no longer be a church
APPLICATION:
Return to your first love!
Fall in love with Christ and His Word once more
Repent and do the things you did when you first believed.
If our churches don't repent and return to the passion we had at first He will remove us.
Remember what you were like when you first became a believer? Remember telling everyone who would listen what Christ had done for you? Did you crave God's Word and you couldn't get enough of it? Were you excited about going to church? Do you remember the first time you went forward in church or at church camp? Do you remember how you felt when you got baptized? Many times we lose that feeling. We get busy and many times that business involves church stuff. And after a while we begin to lose the excitement that we once had. It happens to most of us, but it doesn't have to end there.
Many times that loss of feeling is followed by returning to the way that we were before Christ. It may be years later, but if we are not careful it can happen to us. Maybe it already has!
This passage gives us the very steps that we need to take in order to get back to that place. First, it instructs us to "Consider how far you have fallen!". Take an honest assessment of where you are in your spiritual walk. An end of the year spiritual check-up is a great way to reflect on where you are in your spiritual journey.
The next instruction we see is a call to repentance. One author explains it this way, "In calling the Ephesian believers to repentance Christ was asking them to change their attitude as well as their affections. They were to continue their service not simply because it was right but because they loved Christ."
[i]
Repentance is more than just a feeling of remorse, but a determination to get your spiritual life back on track.
Then, lastly He instructs us to get back to doing the things we did at first. In other words, renew your love for His Word, and spend time with Him. Stand firm against the things that used to trip you up. Get back to following Him the way you used to.
This also comes with a warning for us as a church. "If you do not repent, I will come to you and remove your lampstand from its place." (V. 5b) This is a warning to most of the churches in America. We must return to our first love: Our love of sharing about Him with others; our love of serving Him; and our love for His Word. If not, it will only be a matter of time before our doors are closed.
At the end of this year, how are you doing spiritually? Has your love grown cold? Do you still look forward to spending time at His feet each day? Has church become dry and boring? Then maybe it is time for you to re-boot your system! Maybe it is time to "repent and to do the things you did at first".
Ask God to show you honestly and clearly where you are spiritually today. Ask Him to convict you of any areas in your life that need re-booted. And ask Him to restore that first love that you once had.
Each week's Monday Motivation is taken from the reading schedule found in the Life Journal. If you are ready for the next step in your discipleship, then order yours today or see me for a copy.
www.lifejournal.cc
If you would like help in growing in your faith, or if you would like to know how to have faith in Him, then please contact us at (928)636-2949 or email me at pastorguy@cvgrace.com
[i]
Walvoord, J. F. (1985). Revelation. In J. F. Walvoord & R. B. Zuck (Eds.), The Bible Knowledge Commentary: An Exposition of the Scriptures (Vol. 2, p. 934). Wheaton, IL: Victor Books.
---
MONDAY MOTIVATION INTRODUCTION
HIDDEN IDENTITY
March 19, 2018
MYSTERY GARDEN

March 26, 2018
CRACKED POTS!
April 16, 2018
IDOL WORSHIP OR IDLE WORSHIP?
HEAVENLY PLACES

July 15, 2018
LOOKING IN THE MIRROR
July 2, 2018
NO SURPRISES HERE
July 2, 2018
INSTRUCTIONS INCLUDED
August 6, 2018
THE PEOPLE PLEASER
August 13, 2018
ONE CHURCH
August 20, 2018
BROTHERLY LOVE
August 27, 2018
NEWLYWEDS!
September 3, 2018
WHEN GOD SPANKS US!
September 10, 2018
TAKING A STAND
September 17, 2018
NO PLACE LIKE HOME
September 24, 2018
FROM ORDINARY TO EXTRAORDINARY
October 1, 2018
STAND YOUR GROUND!
October 8, 2018
FAITH UNDER FIRE
October 15, 2018
HOMELESS FOR A DAY
October 22, 2018
A HEAVENLY MARRIAGE?
November 5, 2018
HOLY SMOKE!
November 12, 2018
MIRROR, MIRROR…
November 19, 2018
SECRET AGENT
November 26, 2018
INNOCENT
December 3, 2018
FREEDOM
December 17, 2018
MORE THAN A MANGER
December 24, 2018