MONDAY MOTIVATION
JOIN PASTOR GUY EVERY MONDAY FOR BIBLICAL ENCOURAGEMENT, INSPIRATION & INSIGHT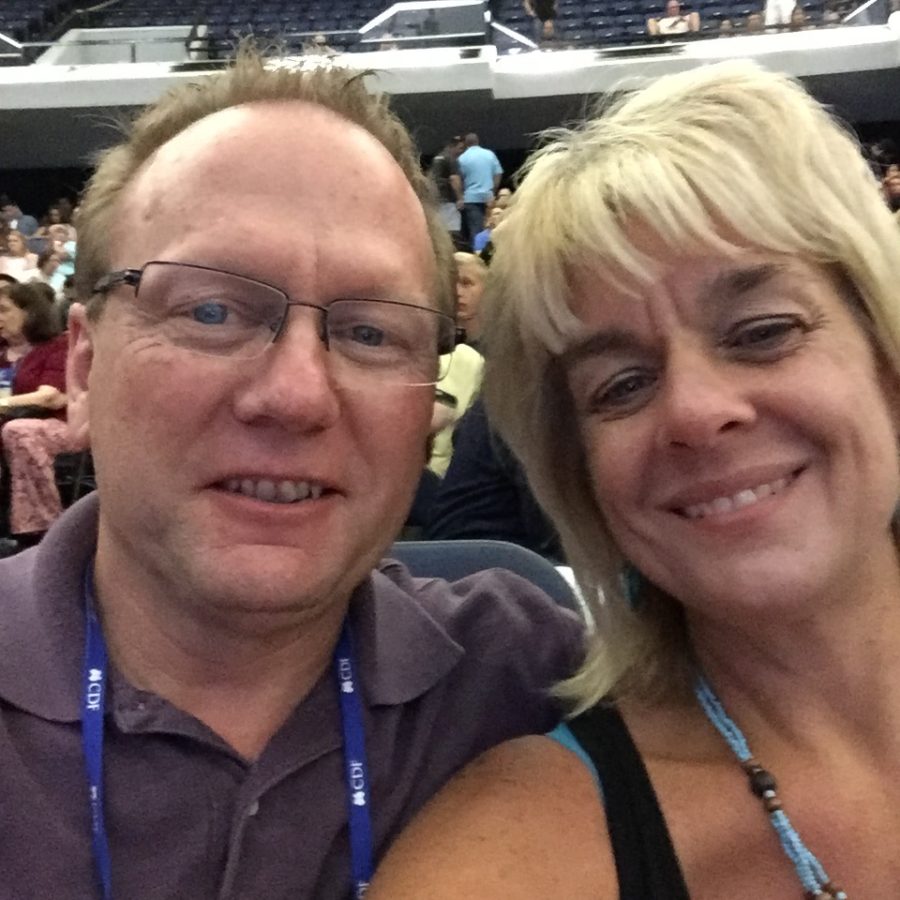 Welcome to Monday Motivation—a devotional blog to keep you encouraged throughout the week! My name is Pastor Guy Deckard and I am incredibly excited for you to join in every Monday.
Below, you will find the most recent Monday Motivation post and if you continue scrolling, you will find an archive of blog posts by date. If you'd like to get a better understanding as to how this blog came about, click
HERE
to read the first Monday Motivation post.
I invite you to follow along with me every Monday! And if you would like to dive even deeper into your study of God's Word, purchase the same daily study that this blog is based, just click
HERE
.
#mondaymotivation
From the Sept. 16th reading
How have you begun your eternity? Have you made your reservations?
READ: Revelation 21
Revelation 21:2
I saw the Holy City, the new Jerusalem, coming down out of heaven from God, prepared as a bride beautifully dressed for her husband. (NIV)
New Heaven and New Earth

No oceans (V. 1)
No sun, moon or stars (V. 23)

The Holy City of Jerusalem – the wife of the Lamb (21:9)
The city will shine with the glory of God (V. 11)
A great wall with twelve gates will surround it.

12 angels at the gates (3 at each gate)
12 gates = 12 tribes of Israel
12 foundations = 12 Apostles
144 cubits thick or high = 216 ft.
Foundation made of precious stones
Wall made of jasper or possibly diamond (unknown in 1st century)
12 gates = giant single pearls

The City

Streets of pure gold (transparent glass)
No temple in the city
1,400 mile cube or pyramid form
Both Israel and the church will be in the city
The glory of the Lord is its light and the Lamb is the lamp
The Throne of God will be there
River and water of life will flow from under the throne
The Tree of Life with 12 fruits along the river
Its gates will never shut
No night there
Nothing impure will ever enter it
Only those whose names are written in the Lamb's Book of Life may enter
His name will be on their foreheads
APPLICATION:
We have something magnificent to look forward to.
This will be our new home forever.
We will live in His presence forever
No more suffering. No More shame
Don't get too attached to this world!
When I read Revelation chapter 21 I am amazed at the beauty and the magnitude of this New Jerusalem. First off, remember that his is after the Millennium, Christ's 1000-year reign on the earth. The earth and universe as we know it will be gone, and will be replaced with a new heaven and a new earth. Heaven here, is referring to space or the atmosphere. God will reside in the New Jerusalem along with Christ. Their thrones will be in the middle of this great city.
The symbolism that John uses to describe this new city is incredible. He attempts to describe it to us in the best terms possible. Imagine for a moment a city that is 1,400 miles square and 1,400 miles high. To help us understand the distance of 1,400 miles let me use existing land marks. This city would from San Diego, Ca. to Dallas, Tx. And from San Diego to Seattle, Wa. That is massive! We don't know if it is shaped like a cube or a pyramid. Many scholars believe that it will be shaped like a pyramid. Either way this city will be enormous!
This great city will be the dwelling place for the Old Testament Saints and the believers of the church (the bride of Christ). Only those whose names are written in the Lambs Book of Life may enter. There will be no more death, no more mourning, and no more sin or shame!
What does this mean for us? What can we take away from this? First, I would encourage you to not to get too attached to this world that we are living in today. It is temporary, just like everything else around us. We tend to get so wrapped in what is now, but the reality is it won't be here in the future. We think that this is all there is. When in reality this is only a shadow of what is to come. So don't hold on too tight!
Eternity began for you and me the day that we placed our faith in Jesus. It doesn't start in Revelation 21. It has already begun. Sometimes we think that eternity doesn't begin until we die. When in reality death is merely us falling asleep here, and then waking up in His presence. Our time here on this particular globe is temporary.
So how have you begun your eternity? Are you ready to be in His light? Your room has been reserved. He is preparing it even now, and it has your name on it. The question is are you ready for it? Let's worship Him with everything we have now. Let's serve Him with all our hearts now, because eternity has begun!
Ask God to change your perspective from the temporary to the eternal. Ask Him to get your mind right today, and not wait until then.
Each week's Monday Motivation is taken from the reading schedule found in the Life Journal. If you are ready for the next step in your discipleship, then order yours today or see me for a copy.
www.lifejournal.cc
If you would like help in growing in your faith, or if you would like to know how to have faith in Him, then please contact us at (928)636-2949 or email me at pastorguy@cvgrace.com
---
MONDAY MOTIVATION INTRODUCTION
HIDDEN IDENTITY
March 19, 2018
MYSTERY GARDEN

March 26, 2018
CRACKED POTS!
April 16, 2018
IDOL WORSHIP OR IDLE WORSHIP?
HEAVENLY PLACES

July 15, 2018
LOOKING IN THE MIRROR
July 2, 2018
NO SURPRISES HERE
July 2, 2018
INSTRUCTIONS INCLUDED
August 6, 2018
THE PEOPLE PLEASER
August 13, 2018
ONE CHURCH
August 20, 2018
BROTHERLY LOVE
August 27, 2018
NEWLYWEDS!
September 3, 2018
WHEN GOD SPANKS US!
September 10, 2018
TAKING A STAND
September 17, 2018
NO PLACE LIKE HOME
September 24, 2018
FROM ORDINARY TO EXTRAORDINARY
October 1, 2018
STAND YOUR GROUND!
October 8, 2018
FAITH UNDER FIRE
October 15, 2018
HOMELESS FOR A DAY
October 22, 2018
A HEAVENLY MARRIAGE?
November 5, 2018
HOLY SMOKE!
November 12, 2018
MIRROR, MIRROR…
November 19, 2018
SECRET AGENT
November 26, 2018
INNOCENT
December 3, 2018
FREEDOM
December 17, 2018
MORE THAN A MANGER
December 24, 2018