MONDAY MOTIVATION
JOIN PASTOR GUY EVERY MONDAY FOR BIBLICAL ENCOURAGEMENT, INSPIRATION & INSIGHT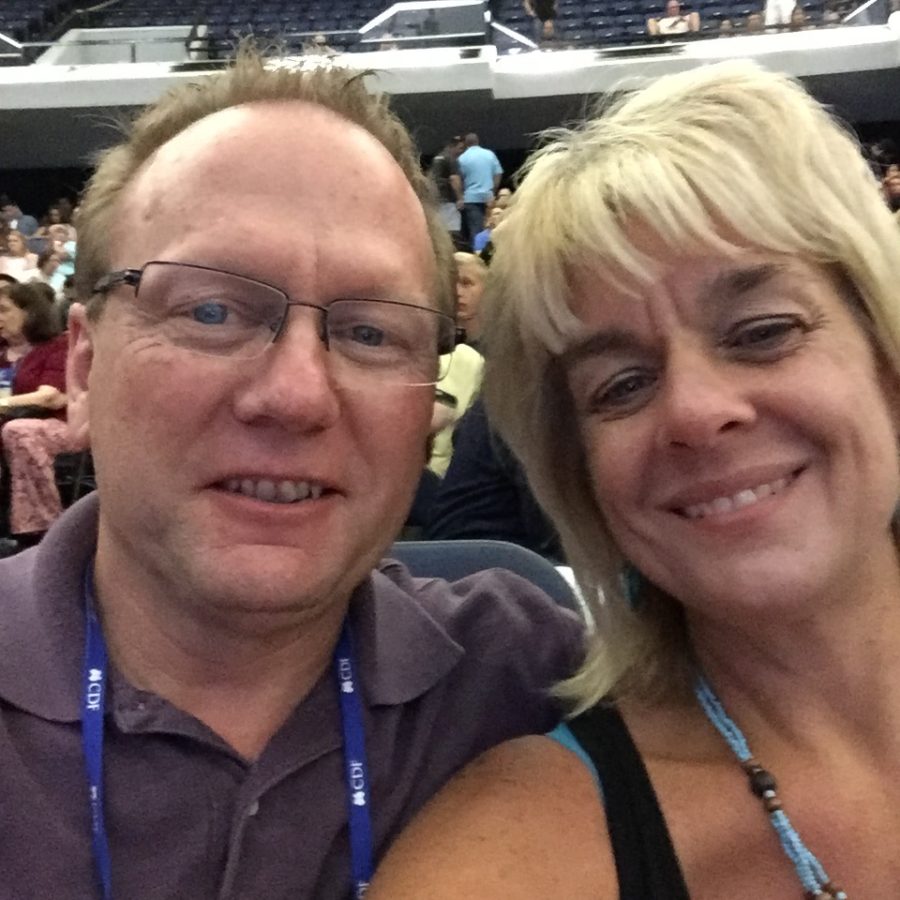 Welcome to Monday Motivation—a devotional blog to keep you encouraged throughout the week! My name is Pastor Guy Deckard and I am incredibly excited for you to join in every Monday.
Below, you will find the most recent Monday Motivation post and if you continue scrolling, you will find an archive of blog posts by date. If you'd like to get a better understanding as to how this blog came about, click
HERE
to read the first Monday Motivation post.
I invite you to follow along with me every Monday! And if you would like to dive even deeper into your study of God's Word, purchase the same daily study that this blog is based, just click
HERE
.
#mondaymotivation
From the June 19th reading
What were you like before Christ? How has God demonstrated His love and forgiveness in your life?
READ: 1 Timothy 1:12-17
1 Timothy 1:16
But for that very reason I was shown mercy so that in me, the worst of sinners, Christ Jesus might display his immense patience as an example for those who would believe in him and receive eternal life. (NIV)
"But for that very reason" – Paul was a horrible sinner before coming to Christ
God used Paul's conversion to demonstrate His patience, love, and mercy.
God used Paul's testimony to bring others to Himself
APPLICATION:
God saves us for a purpose
God uses us to demonstrate His love and forgiveness
God wants to use our testimony to win others
God has a purpose in our conversion
I am always amazed by God's grace and the stories of people's lives that are changed by it. I have met men and women who were imprisoned because of crimes that they committed, and have witnessed God use their testimony in amazing ways. I have known young people over the years, who had the worst possible home life, and God lifted them out and changed their future. God has even used my own story of redemption to reach young and old alike. I am always amazed when God uses our stories to reach into the hearts of other people, and to bring life where there was none.
We see in this passage in First Timothy that Paul was also amazed that God had chosen him, the "worst" of sinners, to reach others for Christ. Paul's confession in verse 13, "Even though I was once a blasphemer and a persecutor and a violent man, I was shown mercy because I acted in ignorance and unbelief", is further proof of his offense against God and His people. But God chose Him anyway.
One author explains verse 13 in this way,
"The reason this was so striking to the apostle was that he knew so well the pit from which he had been dug. When he said he was a blasphemer and a persecutor and a violent man, he was not exaggerating for the sake of effect.
"
[i]
Paul is a reminder that God can use us no matter how far we have traveled or how deep the pit was that we were lifted from. God has a habit of using people's stories and their testimonies to bring Himself glory and to reach others.
This same author went on to say, "
As the worst of sinners (cf. Paul's other descriptions of himself in 1 Cor. 15:9; Eph. 3:8), Paul represents the extreme example. If God was patient and gracious enough to save Paul, He is patient and gracious enough to save anyone."
[ii]
We all have someone in our lives that from all appearances, seem to be beyond God's reach. As we can see from Paul, and many others throughout history, this is simply not true.
God has given you a story, and a purpose. He has placed you in situations and has involved you in the lives of others that only you can reach. He wants to use the story of His grace in your life to reach them. Who are these people? Ask God to show you who they might be, and begin to pray fervently for them. Then wait for the opportunity, the divine appointment, and then share your story.
If you would like help with this there are many tools available today. One of them is a book called Tell Someone, by Greg Laurie. In there you will learn The Power of Your Personal Story. Read others testimonies, and learn from them how to share yours. Then, simply ask God to give you the chance, and wait and watch to see what He does!
Pray that God would show you your story, and help you to think it through. Write it down. Then pray for the opportunity to share it with someone this week.
Each week's Monday Motivation is taken from the reading schedule found in the Life Journal. If you are ready for the next step in your discipleship, then order yours today or see me for a copy.
www.lifejournal.cc
If you would like help in growing in your faith, or if you would like to know how to have faith in Him, then please contact us at (928)636-2949 or email me at pastorguy@cvgrace.com
[i]
Litfin, A. D. (1985). 1 Timothy. In J. F. Walvoord & R. B. Zuck (Eds.), The Bible Knowledge Commentary: An Exposition of the Scriptures (Vol. 2, p. 732). Wheaton, IL: Victor Books.
[ii]
Litfin, A. D. (1985). 1 Timothy. In J. F. Walvoord & R. B. Zuck (Eds.), The Bible Knowledge Commentary: An Exposition of the Scriptures (Vol. 2, p. 733). Wheaton, IL: Victor Books.
---
MONDAY MOTIVATION INTRODUCTION
HIDDEN IDENTITY
March 19, 2018
MYSTERY GARDEN

March 26, 2018
CRACKED POTS!
April 16, 2018
IDOL WORSHIP OR IDLE WORSHIP?
HEAVENLY PLACES

July 15, 2018
LOOKING IN THE MIRROR
July 2, 2018
NO SURPRISES HERE
July 2, 2018
INSTRUCTIONS INCLUDED
August 6, 2018
THE PEOPLE PLEASER
August 13, 2018
ONE CHURCH
August 20, 2018
BROTHERLY LOVE
August 27, 2018
NEWLYWEDS!
September 3, 2018
WHEN GOD SPANKS US!
September 10, 2018
TAKING A STAND
September 17, 2018
NO PLACE LIKE HOME
September 24, 2018
FROM ORDINARY TO EXTRAORDINARY
October 1, 2018
STAND YOUR GROUND!
October 8, 2018
FAITH UNDER FIRE
October 15, 2018
HOMELESS FOR A DAY
October 22, 2018
A HEAVENLY MARRIAGE?
November 5, 2018
HOLY SMOKE!
November 12, 2018
MIRROR, MIRROR…
November 19, 2018
SECRET AGENT
November 26, 2018
INNOCENT
December 3, 2018
FREEDOM
December 17, 2018
MORE THAN A MANGER
December 24, 2018