MONDAY MOTIVATION
JOIN PASTOR GUY EVERY MONDAY FOR BIBLICAL ENCOURAGEMENT, INSPIRATION & INSIGHT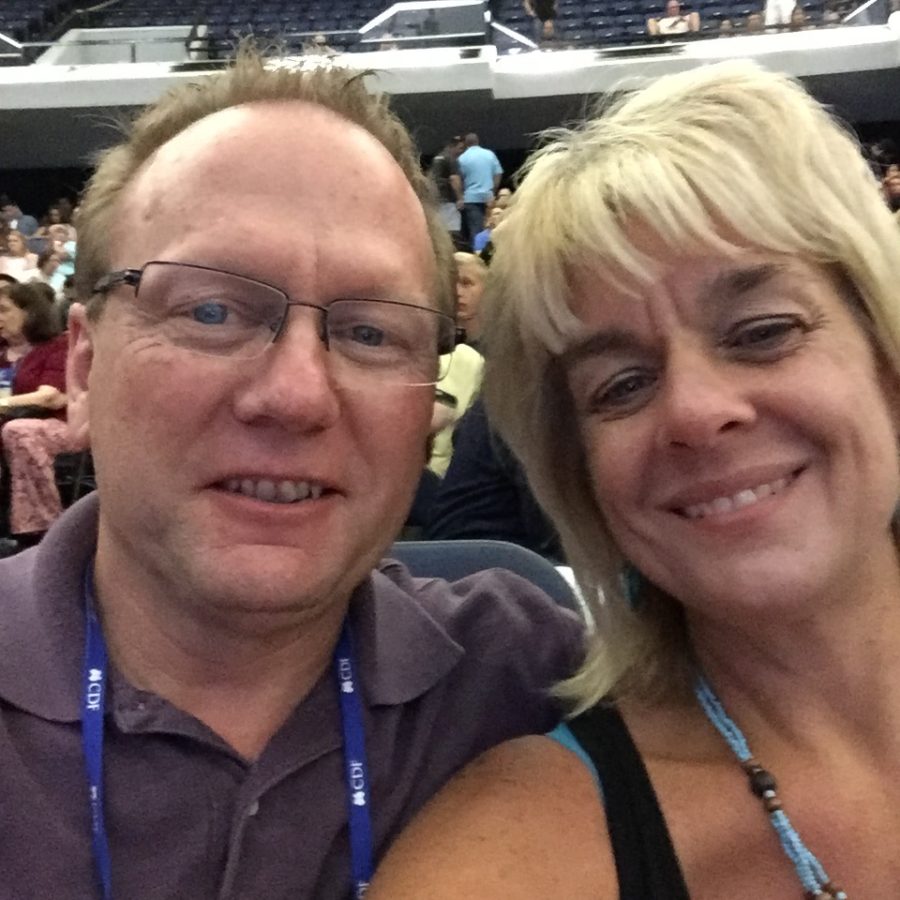 Welcome to Monday Motivation—a devotional blog to keep you encouraged throughout the week! My name is Pastor Guy Deckard and I am incredibly excited for you to join in every Monday.
Below, you will find the most recent Monday Motivation post and if you continue scrolling, you will find an archive of blog posts by date. If you'd like to get a better understanding as to how this blog came about, click
HERE
to read the first Monday Motivation post.
I invite you to follow along with me every Monday! And if you would like to dive even deeper into your study of God's Word, purchase the same daily study that this blog is based, just click
HERE
.
#mondaymotivation
From the Dec. 12th reading
What does Satan have against you? What accusations can be brought to your trial?
READ: Hebrews 7:23-28
Hebrews 7:25
Therefore he is able to save completely those who come to God through him, because he always lives to intercede for them. (NIV)
Jesus is able to save completely!

Because He lives forever (V. 24)
He has a permanent priesthood (V. 24)

The former priests could only serve for a short time (death) (V. 23)
The only way to the Father is through Him.
He always lives – eternally
He intercedes for us – He is our advocate!
He stands in our place and He took our verdict and death sentence!
APPLICATION:
We have an everlasting High Priest
He tends to our needs in the Temple that is in heaven (V. 5)
He intercedes for us!
A number of years ago there was a story that rocked the news in a little town in Arkansas. It was about a young man that was in court for stealing a car. The sixteen-year-old had been in trouble before, and was now looking at some time in jail for stealing a neighbor's car. The judge did not show a lot of leniency because of the young man's past record, but that is not what made the news. The judge gave his sentence, and proceeded to give the terms of the boy's sentence: He was to serve 2 years in the county jail, and would be available for parole after 6 months for good behavior. The sentence included 500 hours of community service. Because of the time that he had already served in the jail system awaiting trial, and because of his good behavior, all that remained was two months in jail, and his community service. After the sentencing the town's prosecutor asked the judge for a favor that was unprecedented in the history of the court. He asked the judge for permission to take the boys remaining jail time, and to take half of his community service time as well. You see the town prosecutor was the boy's father.
This is just a small example of what Christ did for us. If we were to stand before God in the court room of heaven, Jesus would be the Judge, the jury, and the defending attorney. But He would also be the one who took our sentence for us. The major difference being that the sentence for our crimes would be the death sentence.
In Revelation 12 we see this scene in heaven of rejoicing because the devil has been hurled from heaven where he has been acting as "the accuser of our brothers", where he "accuses them day and night before our God". Picture Satan standing before God accusing His children, and Jesus is our defending attorney, our intercessor. Each time Lucifer brings an accusation to the Judge, Jesus merely shows the signs of His hands and feet, and answers, "Those charges have already been paid for Your Honor!"
Romans 8:34 says, "Who then is the one who condemns? No one. Christ Jesus who died—more than that, who was raised to life—is at the right hand of God and is also interceding for us." No one can condemn us, and it goes on to say in verse 35 that no one or nothing can separate us from the love of God – not even our accuser Satan.
What does Satan have against you? What accusations can he bring to your trial? The truth is that as a follower of Christ, Satan has nothing on you. His cased is flawed from the beginning, and he is merely wasting his breath. His attempt to blackmail you have failed, and you owe him nothing. You have been freed from all charges! So go out and live like the free man or woman that you are!
Ask God to testify to your spirit with His spirit that you are paid for. Ask Him to show you that you are free in Christ. Free indeed! Ask Him to show you how to live for Him in that freedom.
Each week's Monday Motivation is taken from the reading schedule found in the Life Journal. If you are ready for the next step in your discipleship, then order yours today or see me for a copy.
www.lifejournal.cc
If you would like help in growing in your faith, or if you would like to know how to have faith in Him, then please contact us at (928)636-2949 or email me at pastorguy@cvgrace.com
---
MONDAY MOTIVATION INTRODUCTION
HIDDEN IDENTITY
March 19, 2018
MYSTERY GARDEN

March 26, 2018
CRACKED POTS!
April 16, 2018
IDOL WORSHIP OR IDLE WORSHIP?
HEAVENLY PLACES

July 15, 2018
LOOKING IN THE MIRROR
July 2, 2018
NO SURPRISES HERE
July 2, 2018
INSTRUCTIONS INCLUDED
August 6, 2018
THE PEOPLE PLEASER
August 13, 2018
ONE CHURCH
August 20, 2018
BROTHERLY LOVE
August 27, 2018
NEWLYWEDS!
September 3, 2018
WHEN GOD SPANKS US!
September 10, 2018
TAKING A STAND
September 17, 2018
NO PLACE LIKE HOME
September 24, 2018
FROM ORDINARY TO EXTRAORDINARY
October 1, 2018
STAND YOUR GROUND!
October 8, 2018
FAITH UNDER FIRE
October 15, 2018
HOMELESS FOR A DAY
October 22, 2018
A HEAVENLY MARRIAGE?
November 5, 2018
HOLY SMOKE!
November 12, 2018
MIRROR, MIRROR…
November 19, 2018
SECRET AGENT
November 26, 2018
INNOCENT
December 3, 2018
FREEDOM
December 17, 2018
MORE THAN A MANGER
December 24, 2018