MONDAY MOTIVATION
JOIN PASTOR GUY EVERY MONDAY FOR BIBLICAL ENCOURAGEMENT, INSPIRATION & INSIGHT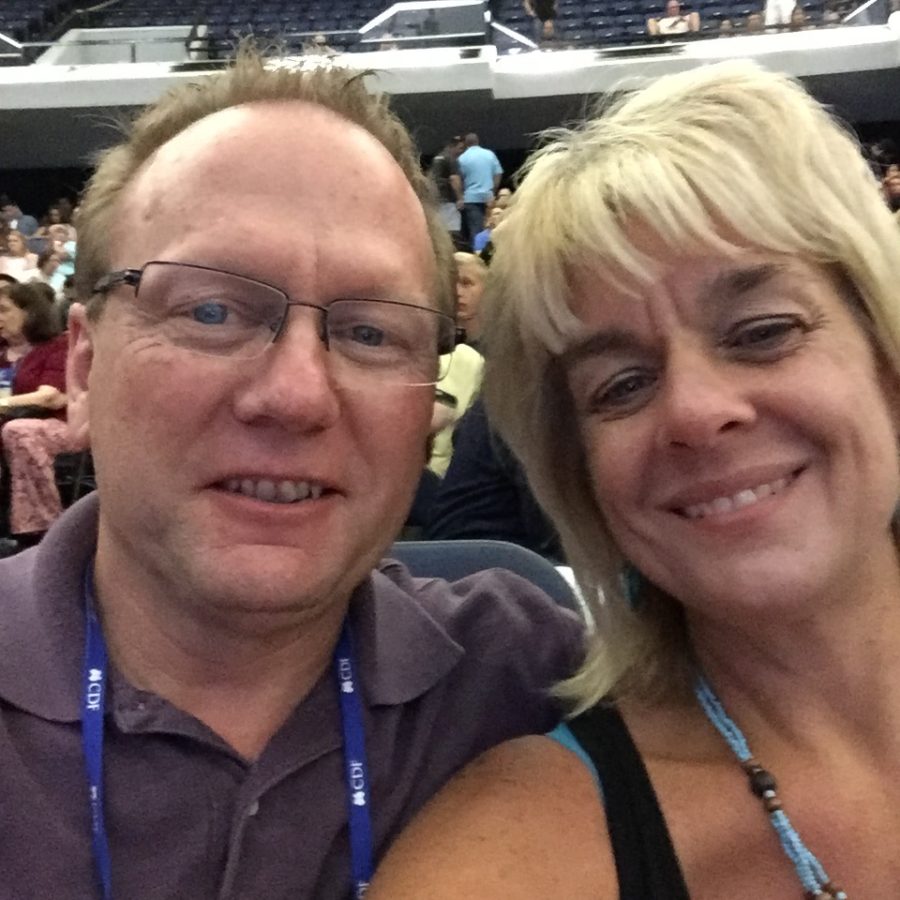 Welcome to Monday Motivation—a devotional blog to keep you encouraged throughout the week! My name is Pastor Guy Deckard and I am incredibly excited for you to join in every Monday.
Below, you will find the most recent Monday Motivation post and if you continue scrolling, you will find an archive of blog posts by date. If you'd like to get a better understanding as to how this blog came about, click
HERE
to read the first Monday Motivation post.
I invite you to follow along with me every Monday! And if you would like to dive even deeper into your study of God's Word, purchase the same daily study that this blog is based, just click
HERE
.
#mondaymotivation
From the May 15th reading
Are you ready? We don't have to say goodbye, we get to say "see you later"!
READ: 1 Thessalonians 4:13-18
1 Thessalonians 4:13
Brothers and sisters, we do not want you to be uninformed about those who sleep in death, so that you do not grieve like the rest of mankind, who have no hope. (NIV)
"We do not want you to be ignorant (uninformed)" – without knowledge of the truth
Concerning those who "fell asleep" – physical death
Or to grieve like the rest of men – unbelievers
Who have no hope – we have hope for the future!
Our hope is in the resurrection – Vs. 14
14 "God will bring with Jesus those who have fallen asleep in Him."
APPLICATION:
Fall asleep – when we breathe our last we wake up in His presence
One second we are "falling asleep" and the next we are awakened by His voice!
We are not to grieve like the pagan who is without hope
We have an incredible hope!
Our hope is found in His resurrection
This passage reminds me of a story that I read many years ago about a father who was preparing to die and he called in his family for his last farewells. It was a Christian family and the father had done his best to raise his children to follow the Lord. All but one of them had given their lives to Christ and were faithfully following Him. The son had chosen his own way, and decided that his father was old fashioned and out of touch with reality. He didn't have room in his busy life for religion or Christianity. So on this last day, as the father was saying his goodbyes, he called each of his children to his bedside one by one. The oldest daughter came first and as he gently caressed her face he told her how proud he was of her, and that she had become an amazing woman. As he gazed into her eyes, he said to her "See you later". The next daughter came to his side, and he shared with her that, even though she had had her share of struggles, that he was proud of her and loved her very much. Then he smiled and said to her with a twinkle in his eye, "See you later". The next daughter came forward as well, and he smiled as any father would who had that special bond between a father and his daughter. He told her how special she was to him, and that he treasured their relationship. He kissed her and then said to her, "See you later". The son nervously came forward to say his last farewells. The father looked at him with compassion and sorrow. He told his son that he was proud of all of his accomplishments, and that he admired his work. He told him how much he loved him, and that he prayed for him every day. Then with sadness in his voice, he told his son, "Goodbye". The boy quickly grabbed his father's arm and asked him why he had said, "Goodbye" instead of "See you later" as he had to his sisters. The father, struggling with the words to say, said, "Because son, I know that this is not the last time I will see your sisters, but I cannot say that is the case with you. I would love nothing more than to know that for sure. However, you have chosen your own way. So, I am sorry, but this is goodbye."
Saying goodbye is always a hard thing to do, and seems so final. Fortunately, for us as believers we are not limited to these final words. We have the wonderful blessing of being able to say "See you later!"
First Thessalonians four is a wonderful reminder of this fact. We don't have to fear death, because it merely means that we fall asleep in this world, and awaken in His presence. The process of death can be painful and sometimes even horrible, but it does not mean the end.
One author had this to say, "Those who fall asleep are Christians who die. The figure of sleep for death is common in the New Testament (cf. Mark 5:39; John 11:11). This is not sleep of the soul, however, because Paul wrote elsewhere that a Christian who is absent from his body is present with the Lord (2 Cor. 5:8; cf. Phil. 1:23; 1 Thes. 5:10). It is rather the "sleep" of the body in the earth until it is resurrected, changed into a glorious body, and reunited with the soul (1 Cor. 15:35–57; 2 Cor. 5:1–9)."
[i]
This is a wonderful promise for us as believers. However, this hope is only available to us because of Jesus' own resurrection. Verse 14 says, "For we believe that Jesus died and rose again, and so we believe that God will bring with Jesus those who have fallen asleep in him."
There is another very exciting promise found in this chapter. People for many generations have waited for this incredible event. The rapture that is described in 1 Thessalonians 4 has captured the imagination of Christians for two thousand years. Although, we do not know the day or the hour that it will occur, one thing is for certain, it is closer now than ever before. On that glorious day, Christ will descend to the clouds and with a loud command and a trumpet call from the Lord the dead in Christ will rise. Then those Christians that are still living will follow after them, and will be transformed.
Can you imagine? This is real! This is guaranteed! We don't know when, but we do know the One who will make it happen! The question is are you ready? Is there someone in your life that needs to be able to hear you say, "See you later" instead of "Goodbye"? Let's be sure that we are "eagerly awaiting His coming" (Phil. 3:20), and that we take as many with us as we can.
Pray that He will give you peace when thinking about those final days. And pray for opportunities to reach loved ones and others before His return.
Each week's Motivation is taken from the reading schedule found in the Life Journal. If you are ready for the next step in your discipleship, then order yours today or see us for a copy.
www.lifejournal.cc
If you would like help in growing in your faith, or if you would like to know how to have faith in Him, then please contact us at (928)636-2949 or email me at pastorguy@cvgrace.com
[i]
Constable, T. L. (1985). 1 Thessalonians. In J. F. Walvoord & R. B. Zuck (Eds.), The Bible Knowledge Commentary: An Exposition of the Scriptures (Vol. 2, p. 703). Wheaton, IL: Victor Books.
---
MONDAY MOTIVATION INTRODUCTION
HIDDEN IDENTITY
March 19, 2018
MYSTERY GARDEN

March 26, 2018
CRACKED POTS!
April 16, 2018
IDOL WORSHIP OR IDLE WORSHIP?
HEAVENLY PLACES

July 15, 2018
LOOKING IN THE MIRROR
July 2, 2018
NO SURPRISES HERE
July 2, 2018
INSTRUCTIONS INCLUDED
August 6, 2018
THE PEOPLE PLEASER
August 13, 2018
ONE CHURCH
August 20, 2018
BROTHERLY LOVE
August 27, 2018
NEWLYWEDS!
September 3, 2018
WHEN GOD SPANKS US!
September 10, 2018
TAKING A STAND
September 17, 2018
NO PLACE LIKE HOME
September 24, 2018
FROM ORDINARY TO EXTRAORDINARY
October 1, 2018
STAND YOUR GROUND!
October 8, 2018
FAITH UNDER FIRE
October 15, 2018
HOMELESS FOR A DAY
October 22, 2018
A HEAVENLY MARRIAGE?
November 5, 2018
HOLY SMOKE!
November 12, 2018
MIRROR, MIRROR…
November 19, 2018
SECRET AGENT
November 26, 2018
INNOCENT
December 3, 2018
FREEDOM
December 17, 2018
MORE THAN A MANGER
December 24, 2018