MONDAY MOTIVATION
JOIN PASTOR GUY EVERY MONDAY FOR BIBLICAL ENCOURAGEMENT, INSPIRATION & INSIGHT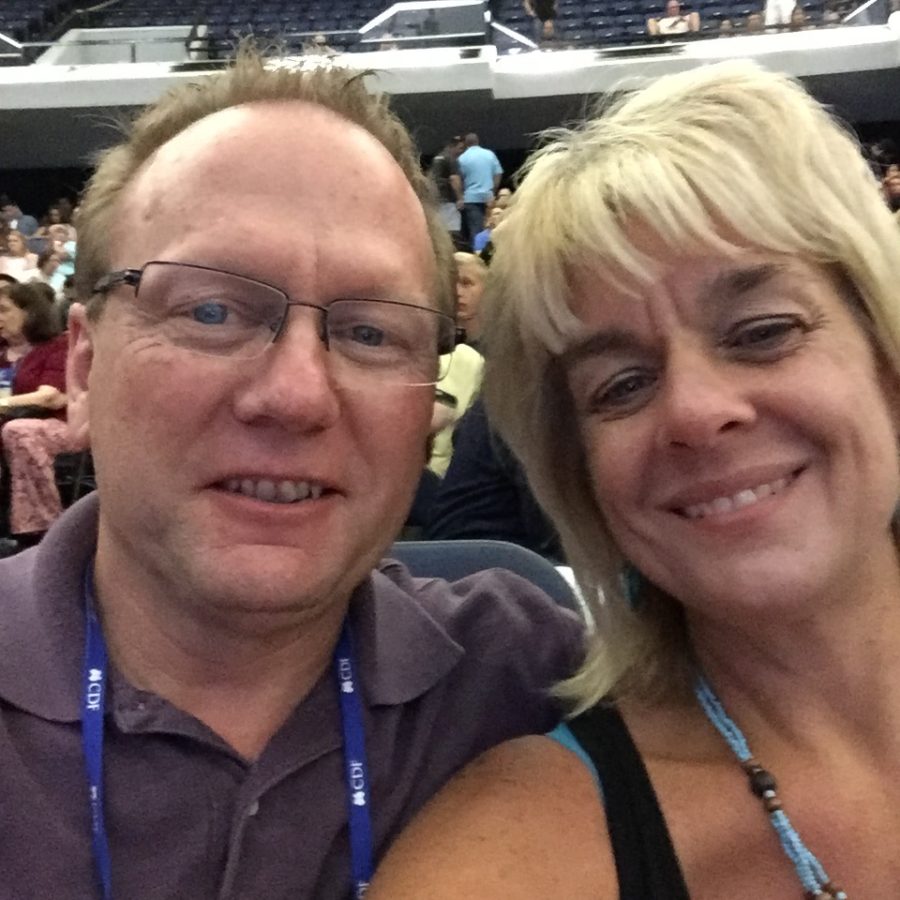 Welcome to Monday Motivation—a devotional blog to keep you encouraged throughout the week! My name is Pastor Guy Deckard and I am incredibly excited for you to join in every Monday.
Below, you will find the most recent Monday Motivation post and if you continue scrolling, you will find an archive of blog posts by date. If you'd like to get a better understanding as to how this blog came about, click
HERE
to read the first Monday Motivation post.
I invite you to follow along with me every Monday! And if you would like to dive even deeper into your study of God's Word, purchase the same daily study that this blog is based, just click
HERE
.
#mondaymotivation
From the April 1st reading
How do we find the will and the strength to show others compassion, when we seem to be running on empty?
2 Corinthians 1:3-4
Praise be to the God and Father of our Lord Jesus Christ, the Father of compassion and the God of all comfort, who comforts us in all our troubles, so that we can comfort those in any trouble with the comfort we ourselves receive from God. (NIV)
He is the Father of Compassion
He is the God of all comfort
He comforts us so that we can comfort others
We comfort others with the same comfort that the Father shows us
His comfort overflows from us to others (vs. 5)
APPLICATION:
God has comforted us so we need to comfort others
His comfort and love should overflow from our lives to the lives of others
We get His comfort from seeking Him and spending time with Him.
He also uses others to comfort us
Bobby was a special-education boy. He was just bright enough to remain in a regular classroom but was still noticeably different. He was the constant butt of jokes by his classmates, but he never seemed to mind. Every day, as the neighborhood kids walked home from school, Bobby's mother would look out the window to see them all laughing and joking together—all except Bobby. He was always walking behind the others, all alone. It was obvious that the other children felt uncomfortable around Bobby and shunned him. One day Bobby burst into the kitchen after school. "Mom, guess what?" he said. "Valentine's Day is two weeks away, and our teacher said we could make valentines and give them to the other kids in our class! "His mother's heart sank as she pictured yet another opportunity for Bobby to be excluded. "Mom," Bobby continued, "I'm going to make a valentine for every person in my class!" "That's very nice, Bobby," his mother answered, fighting back the tears. Over the next two weeks, Bobby worked every afternoon on those valentines. They were truly labors of love. When the big day finally came, he was so excited about taking his valentines to school that he couldn't eat breakfast. But he was also a little worried. "I hope I didn't forget anybody," he said as he dashed off to school. Bobby's mother made a fresh batch of his favorite cookies and prepared herself to comfort her son when he returned home brokenhearted from the valentine exchange. She knew how disappointed he would be with the response he got from the other children. That afternoon she saw the same cluster of neighborhood kids walking home together. A half block behind them, all alone, was Bobby. Bobby's mother turned away and placed a plate of cookies on the table. Much to her surprise, Bobby came through the door with a huge smile on his face. "What is it, Bobby?" she asked. "How did it go?" With a shout of pure joy, Bobby said, "Guess what, Mom! I didn't forget a single kid!"
(From Youth Specialties – Hot Illustrations)
Imagine what life would be like if more of us were like Bobby! He was so focused on giving that he didn't stop to think of the response that he would receive. He was so concerned about others that he was blind to the fact that he was being slighted by his classmates.
According to this passage in 1 Corinthians we have a Father of Compassion, and He shows us comfort in our time of need. There have been countless times when God has shown me comfort and given me compassion. I could share story after story, and I know that many of you could as well. But our comfort is not the end goal.
One author said this, "Just as spiritual gifts are not intended solely for the recipients' benefit but are to be used in turn for the service of others (cf. 1 Peter 4:10), so comfort received from God enables believers to comfort others. The comfort of God is channeled through people"
[The Bible Knowledge Commentary: An Exposition of the Scriptures (Vol. 2, p. 555).]
Many times our comfort comes in the form of other people, often other believers. We are feeling down and have had a rough week, and a friend calls to invite us to coffee. Or you get a card in the mail with loving words inscribed within at just the right time. These are often times divine moments where God has moved in the heart of someone else to call or even write a note, days before you even needed it.
God wants to use you and me to be those channels of comfort for others as well. Where do we find the resources to show compassion to others? Through the well of comfort and compassion that He has shown us. If God is the "Father of Compassion" then at the very least He will give us the ability to show that same compassion to others, even if we don't have it within ourselves.
So, who is it that needs your comfort this week? Who needs an encouraging word from you? Who is it that needs an act of compassion? Ask God and He will place them on your heart, then simply do it, and see what God does through you!
Ask God to enable you to show comfort and compassion to someone this week. Ask Him to show you who needs an encouraging word or note from you and He will.
If you would like help in growing in your faith, or if you would like to know how to have faith in Him, then please contact us at (928)636-2949 or email me at pastorguy@cvgrace.com
---
MONDAY MOTIVATION INTRODUCTION
HIDDEN IDENTITY
March 19, 2018
MYSTERY GARDEN

March 26, 2018
CRACKED POTS!
April 16, 2018
IDOL WORSHIP OR IDLE WORSHIP?
HEAVENLY PLACES

July 15, 2018
LOOKING IN THE MIRROR
July 2, 2018
NO SURPRISES HERE
July 2, 2018
INSTRUCTIONS INCLUDED
August 6, 2018
THE PEOPLE PLEASER
August 13, 2018
ONE CHURCH
August 20, 2018
BROTHERLY LOVE
August 27, 2018
NEWLYWEDS!
September 3, 2018
WHEN GOD SPANKS US!
September 10, 2018
TAKING A STAND
September 17, 2018
NO PLACE LIKE HOME
September 24, 2018
FROM ORDINARY TO EXTRAORDINARY
October 1, 2018
STAND YOUR GROUND!
October 8, 2018
FAITH UNDER FIRE
October 15, 2018
HOMELESS FOR A DAY
October 22, 2018
A HEAVENLY MARRIAGE?
November 5, 2018
HOLY SMOKE!
November 12, 2018
MIRROR, MIRROR…
November 19, 2018
SECRET AGENT
November 26, 2018
INNOCENT
December 3, 2018
FREEDOM
December 17, 2018
MORE THAN A MANGER
December 24, 2018