MONDAY MOTIVATION
JOIN PASTOR GUY EVERY MONDAY FOR BIBLICAL ENCOURAGEMENT, INSPIRATION & INSIGHT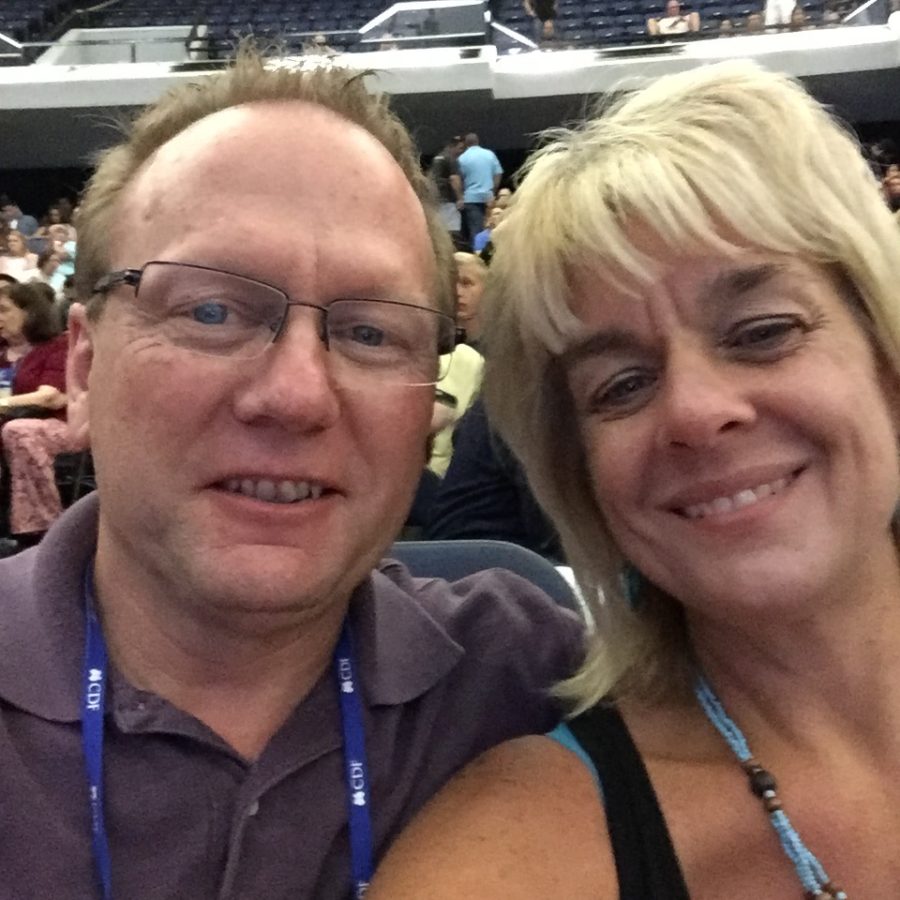 Welcome to Monday Motivation—a devotional blog to keep you encouraged throughout the week! My name is Pastor Guy Deckard and I am incredibly excited for you to join in every Monday.
Below, you will find the most recent Monday Motivation post and if you continue scrolling, you will find an archive of blog posts by date. If you'd like to get a better understanding as to how this blog came about, click
HERE
to read the first Monday Motivation post.
I invite you to follow along with me every Monday! And if you would like to dive even deeper into your study of God's Word, purchase the same daily study that this blog is based, just click
HERE
.
#mondaymotivation
From the March 6th reading
What is robbing you of really knowing and experiencing God's love and blessing?
Psalm 36:7
How priceless is your unfailing love, O God!
People take refuge in the shadow of your wings. (NIV)
His love is priceless
His love is unfailing – never lets you down
All people find refuge in Him
We can take safe refuge under His protective wings
APPLICATION:
His love is worth more than anything I could desire
Don't put anything above Him
His love will never let us down
His love never ceases
Our refuge and strength is found in Him
The cheerful girl with bouncy curls was almost five. Waiting with her mother at the checkout stand, she saw a circle of glistening white pearls in a pink foil box. "Oh please, Mommy. Can I have them? Please, Mommy, please?" Her mother checked the back of the little foil box and said, "Jenny, these pearls cost $1.95. If you really want them, I'll think of some extra chores for you to do and raise your allowance. It won't take long for you to save enough money to buy them yourself." Her mother was right. After only two weeks, Jenny had enough money saved for the pearls. Her mother took her back to the store, where Jenny proudly counted out her money to the cashier. Jenny loved her pearls. They made her feel pretty and grown up. She wore them everywhere—Sunday school, kindergarten, even to bed. The only time she took them off was when she went swimming or took a bubble bath. Her mother said that if they got wet, they might turn her neck green. Jenny also had a very loving daddy. Every night when she was ready for bed, her daddy would stop whatever he was doing and come upstairs to read her a story. One night when he finished the story, he said to Jenny, "I love you, sweetheart. Do you love me?" "Oh yes, Daddy," Jenny replied. "You know that I love you." "Then give me your pearls," her father said. Jenny was confused. "Oh, Daddy, not my pearls," she said. "But you can have Princess, the white horse from my collection. Remember, Daddy? The one you gave me last year? She's my favorite." "That's okay, Honey," Jenny's father said. "Daddy loves you. Good night." And he brushed her cheek with a kiss. About a week later, after story time, Jenny's daddy said once again, "I sure do love you, sweetheart. Do you love me?" "Daddy, you know I love you." "Then give me your pearls." Jenny was confused again. "Oh Daddy, not my pearls. But you can have my baby doll. The brand new one I got for my birthday. She is so beautiful. You can have the yellow blanket that matches her sleeper, too." "That's okay," Jenny's father said. "Daddy loves you. Good night." And as always, he gave her a gentle kiss. A few nights later when her daddy came in, Jenny was sitting on her bed with her legs crossed. As he came close, he noticed her chin was trembling and one silent tear rolled down her cheek. "What is it, Jenny? What's the matter?" Jenny didn't say anything, but lifted her little hand up to her daddy. And when she opened it, there was her little pearl necklace. With a little quiver, she finally said, "Here, Daddy, it's for you." With tears gathering in his own eyes, Jenny's daddy reached out with one hand to take the necklace. With the other hand he reached into his pocket and pulled out a blue velvet case and gave it to Jenny. When she opened it, she found a beautiful strand of real pearls. (Story from Youth Specialties Hot Illustrations)
This story is a great illustration of how we tend to hold on to things or even relationships that rob us of God's blessing. His love for us is so immense that we can not even begin to understand or imagine it. As the psalmist writes, "How priceless is Your unfailing love!", but how often do we trade it for "fake pearls"?
In Matthew 6:33 Jesus tells us, "But seek first His Kingdom and His righteousness, and all these things will be given to you as well." We need to be Kingdom Seekers! If we put Him first in our lives, then the other things will fall into place.
So, what cheap, dime-store jewelry are you hanging onto? What is getting in the way of you truly knowing and experiencing His love in your life? In Him we will find true wonder, adventure, and purpose. Much of what this world has to offer is cheap in comparison. So, why not let it go and experience all that He has to offer you?
Pray that you will desire His love more than anything, and ask Him to show you what is getting in the way. Then let it go!
If you would like help in growing in your faith, or if you would like to know how to have faith in Him, then please contact us. (928)636-2949 or email me at pastorguy@cvgrace.com
---
MONDAY MOTIVATION INTRODUCTION
HIDDEN IDENTITY
March 19, 2018
MYSTERY GARDEN

March 26, 2018
CRACKED POTS!
April 16, 2018
IDOL WORSHIP OR IDLE WORSHIP?
HEAVENLY PLACES

July 15, 2018
LOOKING IN THE MIRROR
July 2, 2018
NO SURPRISES HERE
July 2, 2018
INSTRUCTIONS INCLUDED
August 6, 2018
THE PEOPLE PLEASER
August 13, 2018
ONE CHURCH
August 20, 2018
BROTHERLY LOVE
August 27, 2018
NEWLYWEDS!
September 3, 2018
WHEN GOD SPANKS US!
September 10, 2018
TAKING A STAND
September 17, 2018
NO PLACE LIKE HOME
September 24, 2018
FROM ORDINARY TO EXTRAORDINARY
October 1, 2018
STAND YOUR GROUND!
October 8, 2018
FAITH UNDER FIRE
October 15, 2018
HOMELESS FOR A DAY
October 22, 2018
A HEAVENLY MARRIAGE?
November 5, 2018
HOLY SMOKE!
November 12, 2018
MIRROR, MIRROR…
November 19, 2018
SECRET AGENT
November 26, 2018
INNOCENT
December 3, 2018
FREEDOM
December 17, 2018
MORE THAN A MANGER
December 24, 2018