MONDAY MOTIVATION
JOIN PASTOR GUY EVERY MONDAY FOR BIBLICAL ENCOURAGEMENT, INSPIRATION & INSIGHT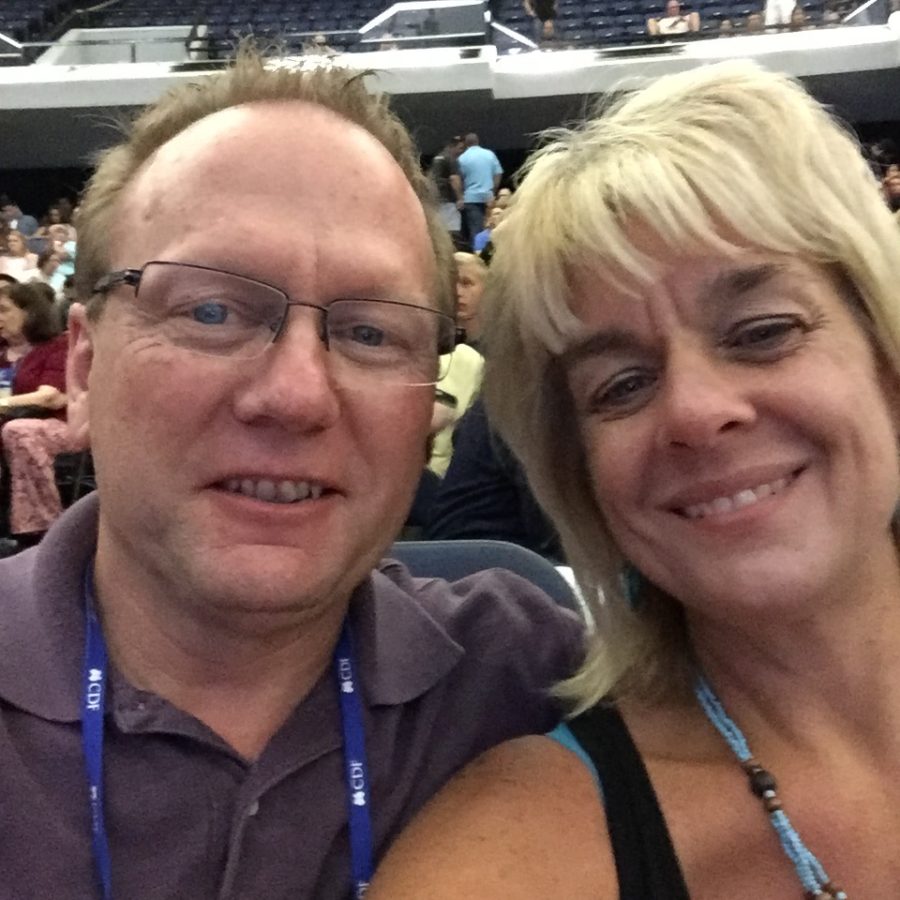 Welcome to Monday Motivation—a devotional blog to keep you encouraged throughout the week! My name is Pastor Guy Deckard and I am incredibly excited for you to join in every Monday.
Below, you will find the most recent Monday Motivation post and if you continue scrolling, you will find an archive of blog posts by date. If you'd like to get a better understanding as to how this blog came about, click
HERE
to read the first Monday Motivation post.
I invite you to follow along with me every Monday! And if you would like to dive even deeper into your study of God's Word, purchase the same daily study that this blog is based, just click
HERE
.
#mondaymotivation
From the February 13th reading
If the Christian life is like running a race, where is the track?
Acts 20:24
However, I consider my life worth nothing to me; my only aim is to finish the race and complete the task the Lord Jesus has given me—the task of testifying to the good news of God's grace.
(NIV)
Paul considered his own life worth nothing
He was headed for Jerusalem – to certain prison or death
His only desire was to finish the race well
He wanted to complete the task of sharing the gospel
APPLICATION:
We should consider our lives worth nothing
This life is nothing compared to our next life
Our desire should be to finish the race that has been laid out for us (Heb. 12:1-2)
It should be our desire to share the gospel

There is not a higher calling!
Six Special Olympic athletes lined up in a stadium filled with 50,000 people. These kids had prepared all year for this event. They wanted to win. Although they could not run well, they would give it their very best effort. The gun went off and all six began to run. At about the 50-meter mark, one of the six runners fell down, face first on the track. The other five runners took a couple more steps and then stopped. They looked back and saw the fallen runner. Then, to the surprise of the crowd, they all went back, helped the fallen runner to his feet, joined hands, and continued the race – all of them crossing the finish line at the same moment. Each one received a gold medal!
(Taken from Youth Specialties' Hot Illustrations)
It's not really important how we start the race, but how we finish the race that counts. Each of us came to the cross of Christ with nothing to offer. Most of us started out of the blocks stumbling and tripping over our own feet. We find ourselves going around the track of life, easily distracted by the other runners or the people in the stands. Many times we even step off of the track and stray off course, sometimes wandering for months or even years before we find our way back.
When it came to Paul, He ran his race hard from the very beginning, and he finished his race well. Warren Wiersbe in his commentary says this, "He also saw himself as a runner who wanted to finish his course in joyful victory (Phil. 3:12–14; 2 Tim. 4:8). The three phrases "my life, my course, the ministry" are the key. Paul realized that his life was God's gift to him, and that God had a special plan for his life that would be fulfilled in his ministry. Paul was devoted to a great Person ("serving the Lord") and motivated by a great purpose, the building of the church."
Paul knew his purpose in life and he was driven by it. Each of us has a purpose as well. We can find this purpose in Hebrews 12:1 where it says, "Therefore, since we are surrounded by such a great cloud of witnesses, let us throw off everything that hinders and the sin that so easily entangles. And let us run with perseverance the race marked out for us" (NIV). Each of us have a unique race that has been chalked out for us. My race is different from yours, and yours is not the same as mine. But know this – you do have a race to run!
How do we run this race? By fixing our eyes on Jesus (Heb. 12:2). When a runner is running she doesn't look all around to see who is watching, but she keeps her eyes on the finish line. At our finish line is Jesus, and He is standing there cheering us on every step of the way!
So how will you run the race that has been laid out before you? Remember that it is a marathon and not a 100 yard dash! Pace yourself, keep your eyes constantly on Him, and finish strong!
Ask Him to help you to finish the race well, and to give you a passion for reaching the lost. This is what Paul desired, and we should want nothing less.
If you would like help with how to run your race or you would like to get started, please contact us at (928)636-2949 or email me at pastordeckard@cvgrace.com.
---
MONDAY MOTIVATION INTRODUCTION
HIDDEN IDENTITY
March 19, 2018
MYSTERY GARDEN

March 26, 2018
CRACKED POTS!
April 16, 2018
IDOL WORSHIP OR IDLE WORSHIP?
HEAVENLY PLACES

July 15, 2018
LOOKING IN THE MIRROR
July 2, 2018
NO SURPRISES HERE
July 2, 2018
INSTRUCTIONS INCLUDED
August 6, 2018
THE PEOPLE PLEASER
August 13, 2018
ONE CHURCH
August 20, 2018
BROTHERLY LOVE
August 27, 2018
NEWLYWEDS!
September 3, 2018
WHEN GOD SPANKS US!
September 10, 2018
TAKING A STAND
September 17, 2018
NO PLACE LIKE HOME
September 24, 2018
FROM ORDINARY TO EXTRAORDINARY
October 1, 2018
STAND YOUR GROUND!
October 8, 2018
FAITH UNDER FIRE
October 15, 2018
HOMELESS FOR A DAY
October 22, 2018
A HEAVENLY MARRIAGE?
November 5, 2018
HOLY SMOKE!
November 12, 2018
MIRROR, MIRROR…
November 19, 2018
SECRET AGENT
November 26, 2018
INNOCENT
December 3, 2018
FREEDOM
December 17, 2018
MORE THAN A MANGER
December 24, 2018