MONDAY MOTIVATION
JOIN PASTOR GUY EVERY MONDAY FOR BIBLICAL ENCOURAGEMENT, INSPIRATION & INSIGHT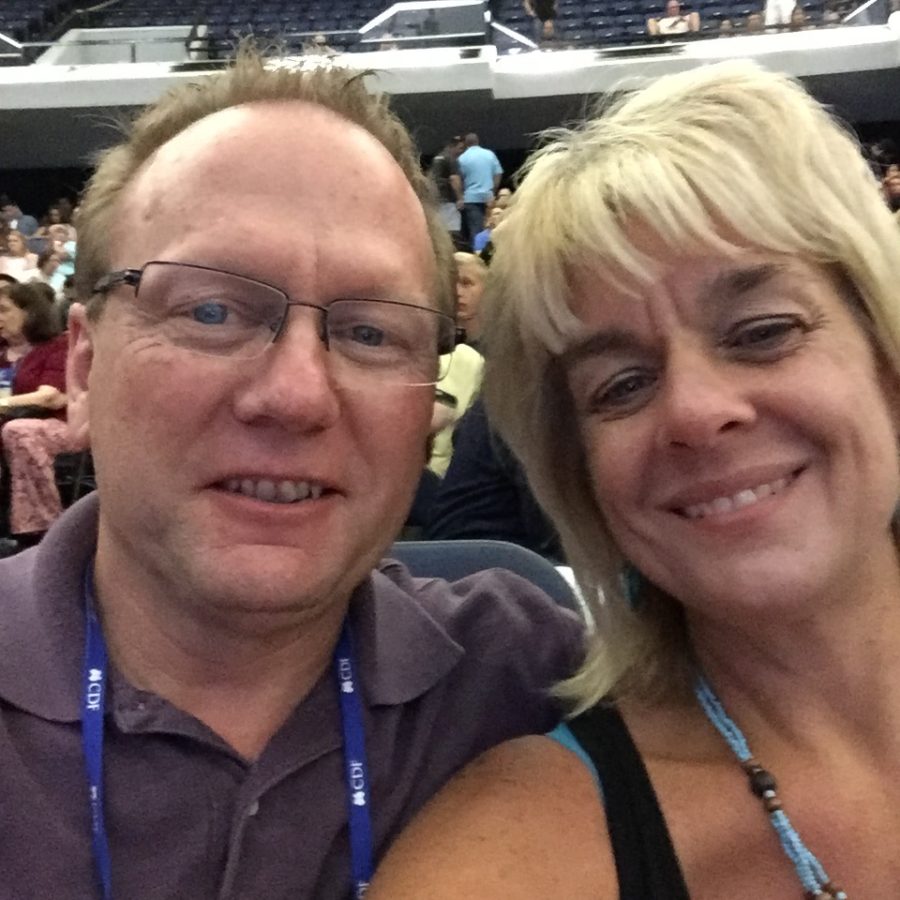 Welcome to Monday Motivation—a devotional blog to keep you encouraged throughout the week! My name is Pastor Guy Deckard and I am incredibly excited for you to join in every Monday.
Below, you will find the most recent Monday Motivation post and if you continue scrolling, you will find an archive of blog posts by date. If you'd like to get a better understanding as to how this blog came about, click
HERE
to read the first Monday Motivation post.
I invite you to follow along with me every Monday! And if you would like to dive even deeper into your study of God's Word, purchase the same daily study that this blog is based, just click
HERE
.
#mondaymotivation
Monday Motivation Introduction
We hope you join Pastor Guy in this awesome opportunity!
A little over a year ago I went on a six week Sabbatical. I had never been on a Sabbatical before and wasn't completely sure of what to expect. I booked a campground for the first week of my spiritual renewal and I packed some camping gear, some books, my Bible, and, yes, a fishing pole.
During this quiet time in the mountains near Flagstaff, I read a book that has changed my life—it is called "The Divine Mentor" by Wayne Cordeiro. The sub-title of the book is: Growing Your Faith as You Sit at the Feet of the Savior. This book challenged me to spend time each day purely in His Word. It suggested a reading plan that I have found to be different than any other I have used before. Each day has a chapter from the Old Testament, Proverbs or Psalms, and the New Testament. Immediately I was amazed at how much thought had gone into this reading plan—all of the different chapters for that day were correlated with the others, Old Testament passages were tied directly to passages from the New Testament, and each day I was awakened by a new discovery in the Scriptures.
This reading plan, along with some journaling, has changed my Christian walk. Each day I am drinking from God's word and filling my soul. I have seen more spiritual growth over this past year than I have in years. And I have found by reading from the Scriptures each day I not only fill my soul, but it begins to overflow, not just into my life, but into the lives of others.
I would like for you to join me by reading this weekly blog. My goal with this blog will be to share with you the nuggets that I have found from the Scriptures over the past week. I will select a passage that really spoke to me and then share with you what blessed me from God's Word and why. It is my hope that you will be encouraged in your faith, and that you will take up your cross along with me in this journey. Together, we will begin to learn from the Divine Mentor.
---
MONDAY MOTIVATION INTRODUCTION
HIDDEN IDENTITY
March 19, 2018
MYSTERY GARDEN

March 26, 2018
CRACKED POTS!
April 16, 2018
IDOL WORSHIP OR IDLE WORSHIP?
HEAVENLY PLACES

July 15, 2018
LOOKING IN THE MIRROR
July 2, 2018
NO SURPRISES HERE
July 2, 2018
INSTRUCTIONS INCLUDED
August 6, 2018
THE PEOPLE PLEASER
August 13, 2018
ONE CHURCH
August 20, 2018
BROTHERLY LOVE
August 27, 2018
NEWLYWEDS!
September 3, 2018
WHEN GOD SPANKS US!
September 10, 2018
TAKING A STAND
September 17, 2018
NO PLACE LIKE HOME
September 24, 2018
FROM ORDINARY TO EXTRAORDINARY
October 1, 2018
STAND YOUR GROUND!
October 8, 2018
FAITH UNDER FIRE
October 15, 2018
HOMELESS FOR A DAY
October 22, 2018
A HEAVENLY MARRIAGE?
November 5, 2018
HOLY SMOKE!
November 12, 2018
MIRROR, MIRROR…
November 19, 2018
SECRET AGENT
November 26, 2018
INNOCENT
December 3, 2018
FREEDOM
December 17, 2018
MORE THAN A MANGER
December 24, 2018